HSM is a family-owned German engineering company specialising in manufacturing high quality and innovative shredding, compacting and baling equipment that was founded over 50 years ago and is based in Southwest Germany close to Lake Constance.

"Made in Germany" is not just a strap line, as almost all HSM products are designed, engineered and assembled from German-sourced raw materials and components in 3 German manufacturing plants. HSM products are renowned for their performance durability and longevity, backed up by in-house service teams.

Believing in their products, HSM supply a market-leading 5-year warranty on the core German-built manual shredder range up to P-5 security level combined with a lifetime breakage guarantee on the solid steel machined and induction hardened cutting rollers.

The UK subsidiary is based in Burntwood in Staffordshire, and comprises Sales, Administration, Service and UK Warehouse, stocking the core range of shredders for same day dispatch with more specialist machines ordered from German stock or manufactured to order.

Supplying a complete range of office shredders from personal to departmental machines at all security levels, HSM also manufactures larger industrial conveyor fed shredders and shredder balers, as well as hard drive shredders that destroy a range of electronic media to a variety of security standards.

In addition, HSM manufacture a range of cardboard packaging machines that turn waste cardboard that often carries a disposal coat into recycled, environmentally friendly packaging material and void fill. Not only does this repurpose previously waste material, it also reduces the need to employ single use plastic packaging like bubble wrap, assisting organisational CSR goals whilst also being very cost efficient with a typical ROI of 12-18 months.

The UK sales team is highly experienced in all aspects of physical data security and can work alongside dealers to advise organisations large or small on suitable onsite document end of life strategies that will keep both their own and their customers' information highly secure and contribute to ensuring robust compliance with GDPR. HSM, with a full range of Government NPSA approved high security machines is a supplier to many branches of Government and the military and has particular knowledge and experience of regulations and practices in this market segment.

Skilled in dealer training, customer visits, site surveys, proposals and implementations, the UK sales team is always on hand to support and advise dealers - just contact us for assistance.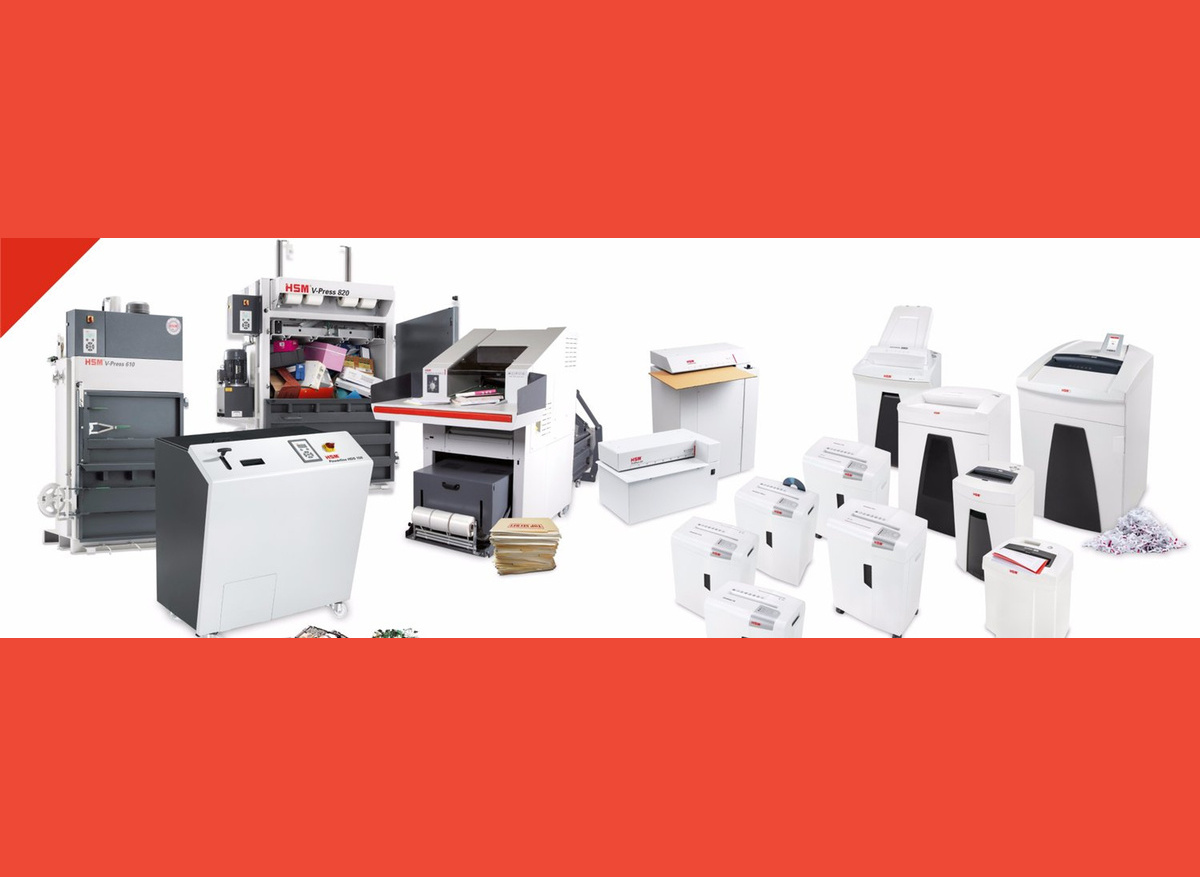 Service/Product
Consultancy
Office Products
Security
Technology