Haybrooke, a pioneering force in the print industry, is excited to announce the launch of its latest innovation, RRP Insights.

This cutting-edge feature is now available within its PDQ Print Hub / Printing as a Service (PaaS) platform, designed to provide print buyers and resellers with invaluable pricing guidance for a wide range of specifications.
RRP Insights utilises advanced data analysis to offer users a comprehensive view of recommended selling prices across three distinct bands: low, mid, and high. By harnessing aggregated market pricing data, this feature equips resellers with the knowledge needed to set competitive and accurate prices, ensuring they never undersell a print job.
We are thrilled to introduce RRP Insights into PDQ for our PaaS users," said John Roche, CEO of Haybrooke. This feature represents our commitment to providing intelligent solutions that empower our users to make informed decisions and succeed in the competitive print marketplace.

By leveraging the data-driven RRP Insights, resellers can enhance their pricing strategies, improve profitability, and streamline their print buying process. This innovative tool aligns with Haybrooke's dedication to merging technology and print expertise to create a seamless experience for print buyers and sellers.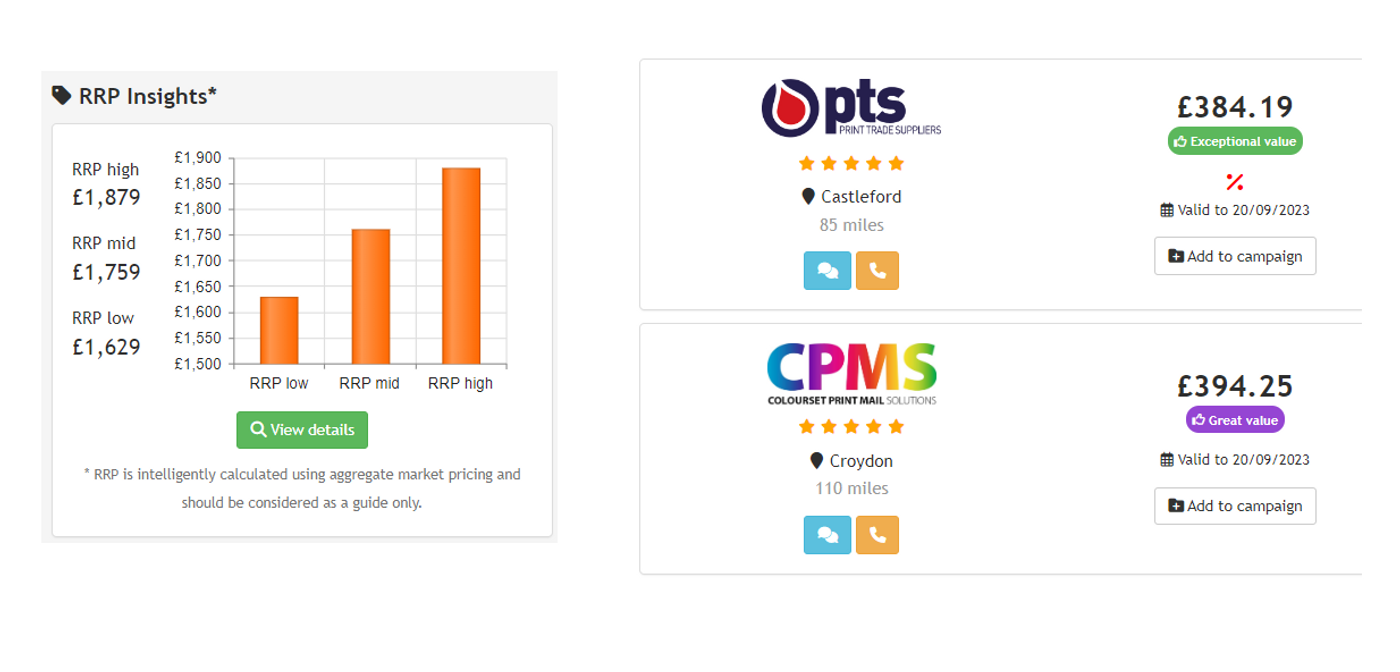 As the printing industry continues to evolve, Haybrooke remains at the forefront of innovation, consistently delivering solutions that add value to the print procurement process. With the launch of RRP Insights, the company once again demonstrates its commitment to supporting print resellers in achieving success.

For more information about RRP Insights and Haybrooke's comprehensive print solutions, please visit haybrooke.com or contact john.roche@haybrooke.com

About Haybrooke:
Haybrooke is a leading innovator in the printing industry, offering the PDQ Print Hub / Printing as a Service (PaaS) platform. With a mission to transform the print procurement landscape, Haybrooke combines cutting-edge technology with deep industry expertise to empower print buyers and resellers. By offering solutions that streamline processes, enhance efficiency, and promote sustainability, Haybrooke is shaping the future of print procurement.